Withdraw, relax and enjoy

Water is known to be a positive force and the origin of life.

Unwind in our whirlpool at a temperature of 37 Celsius (98.6 Fahrenheit). Close your eyes and lose yourself in the pleasant sounds of bubbly water. Let the evening come to an end with candlelight and a glass of champagne.
Whirlpool in the Garden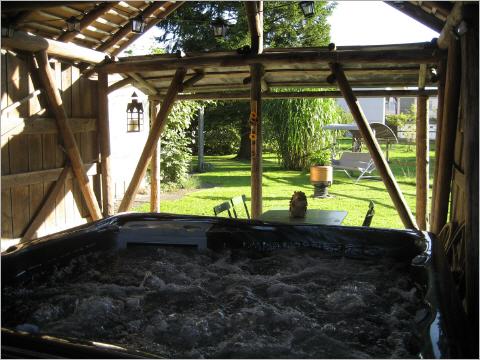 One hour Withdraw
CHF 10.-- per person for one hour whirlpool fun
The whirlpool accommodates four people